LATEST NEWS
Watch this amazing video of First Lady Michelle Obama singing Stevie Wonder and Beyonce. Surprise guest Missy Elliott drops in to sing "This Is...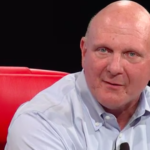 Steve Ballmer, long time executive and former CEO of Microsoft, who is worth an estimated $29 billion is 100% focused on using his money...
Watch this amazing video of George Clooney and Julia Roberts as they go bananas with Gwen Stefani in Carpool Karaoke.
[td_block_social_counter custom_title="STAY CONNECTED" facebook="envato" twitter="envato" youtube="envato"]
POPULAR ARTICLES


wp booster error:
td_api_base::mark_used_on_page : a component with the ID: thumbnail is not set.